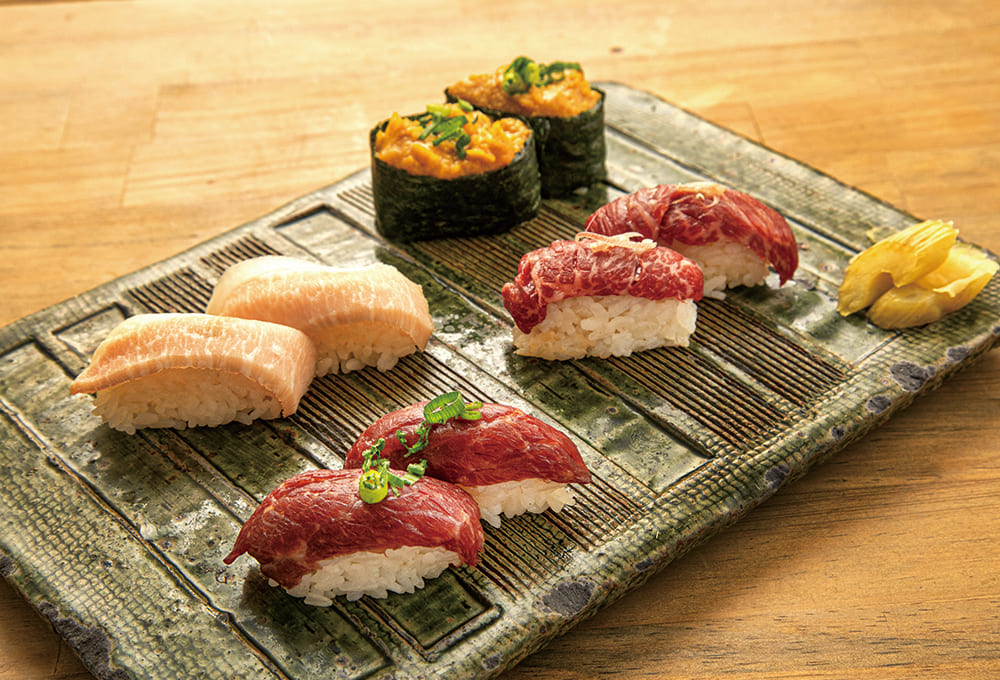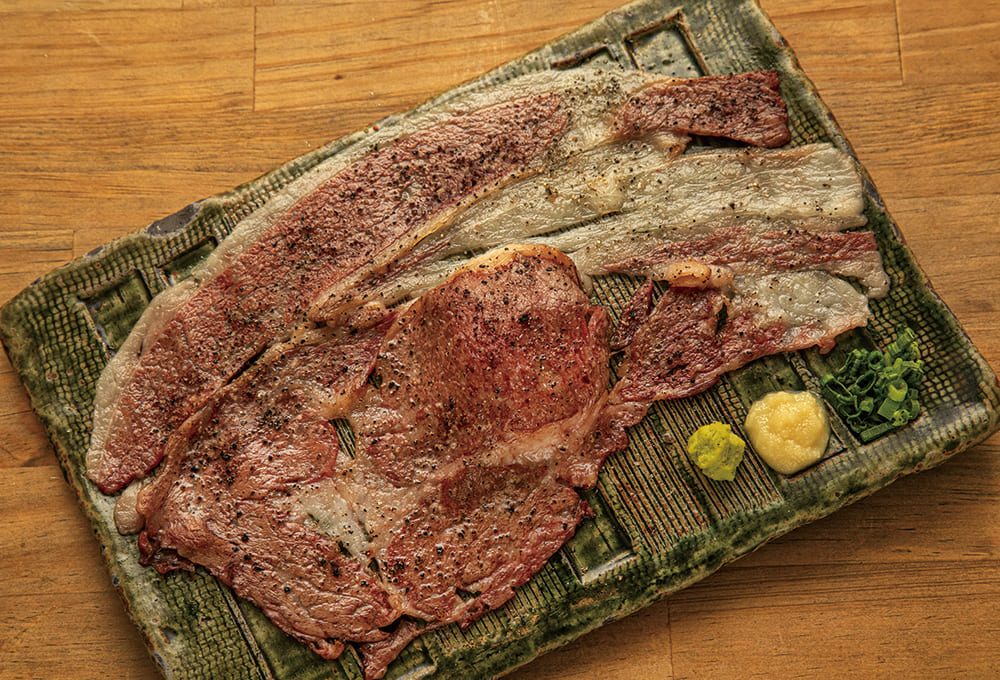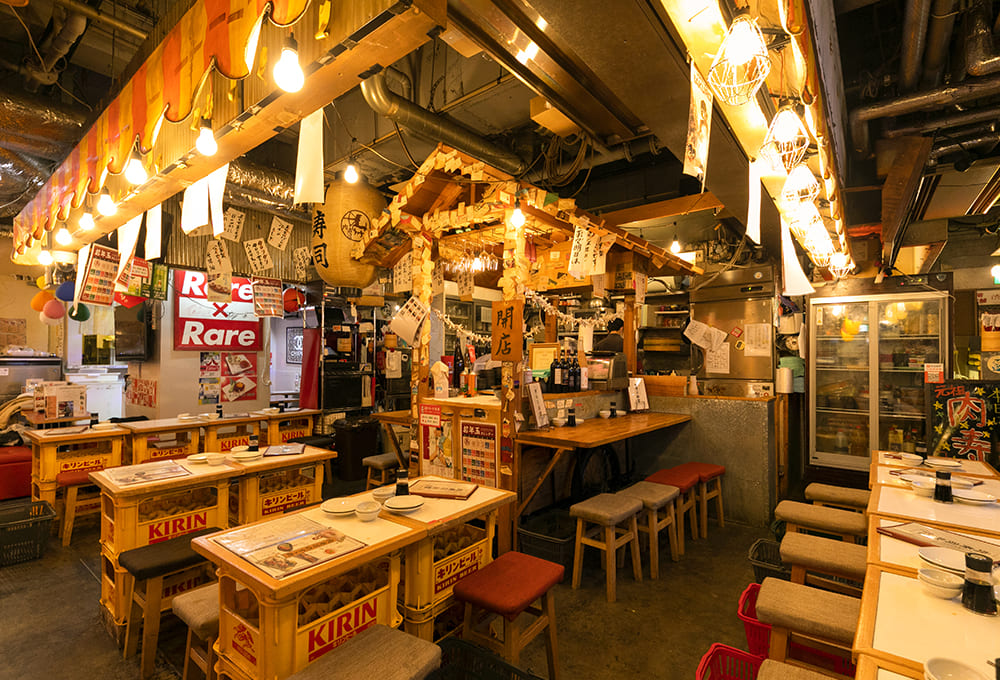 Shop Name

Niku zushi

Cuisine Category

Niku sushi, Izakaya

Number of Seats

36

Business Hour

Weekday 17:00 – 29:00 (L.O. 28:00)
Weekend 16:00 – 29:00 (L.O. 28:00)

TEL
Accepted Credit Card

VISA、Mastercard、American Express、JCB、Diners Club

Comment

First in the world! Sushi with meat! With our original cooking method, various types of meat have become sushi!!

Restaurant

"Niku Sushi" located in the middle of Niku Yokocho 2F! Enjoy great alcohol and meat sushi with the atmosphere only at Yokocho! Delivery from the other 20 restaurants is a plus. An English menu is available! Flooding with orders! Popular Sashi-Toro! will be right in front of your eyes! We have Japanese sake, shochu, and wine! Savor the delicious mat sushi and the atmosphere reminiscent of the olden days!

Recommended Dishes

① Famous!! Sashi-Toro ¥890
It has continued strongly as the customer favorite since the opening!
We cook by searing with flame right in front of your eyes.
The fat melts and softens the texture to increase the delicious flavor of this nigiri sushi.
We sear it in front of you! Instagrammable photo for sure! The taste is excellent!

② Footsteps of Longevity Assortment ¥890
4 kinds for two (total of 8 pieces) is prepared.
Perfect for a date! You can share with friends or order on girl's night as well ◎

③ Yukhoe ¥740
This classic meat sashimi menu of horse meat yukhoe is excellent!