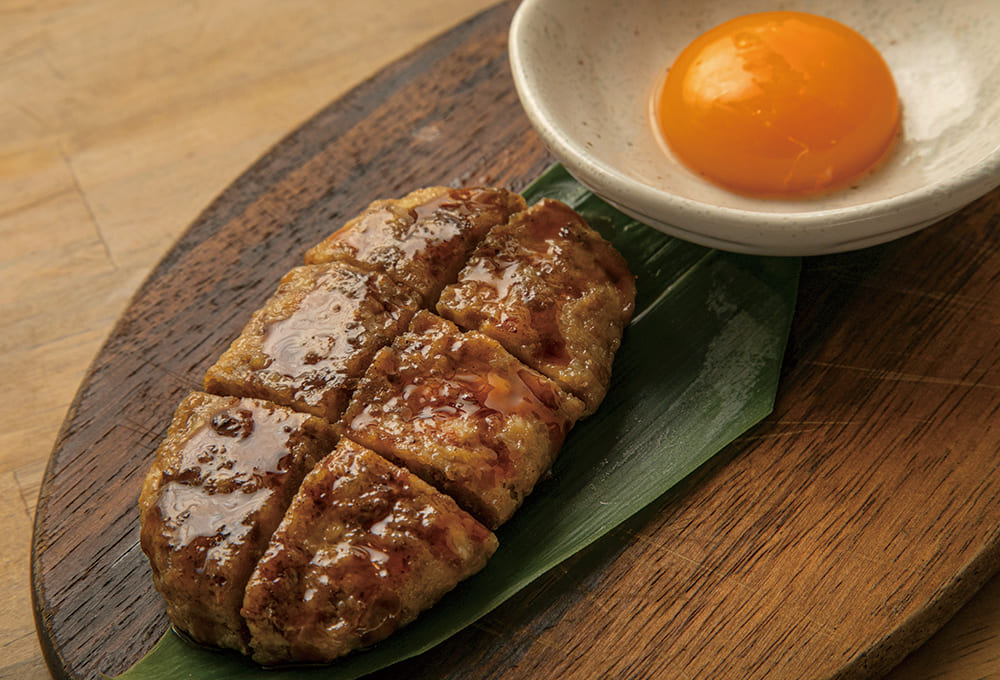 アイテム4のキャプション
Shop Name

Ushi no shita

Cuisine Category

Beef tongue, Charcoal grill

Number of Seats

36

Business Hour

18:00 – 27:00

TEL
Accepted Credit Card

VISA、Mastercard、American Express

Comment

Beef tongue izakaya! The bar-like fancy atmosphere within Niku Yokocho for you to relax and enjoy the food and drinks.

Restaurant

A restaurant where you can taste the authentic Sendai beef tongue! We provide charcoal-grilled beef, pork, and chicken.
There are various a la carte and sashimi menus to choose from!

Recommended Dishes

Beef Tongue Mix (Special & Superior) ¥1,980
Authentic Sendai beef tongue that is aged for several days and grilled exuberantly on high grade "Binchotan" charcoal. Compare the taste of special-rank and superior-rank with our number 1 menu.

"Tsukimi" Tongue Meatball ¥680
Soft on the inside, grilled on the outside with Binchotan. The collaboration of meatball and egg yolk is no doubt delicious.

Beef Tongue Smoked Pepper ¥680
Classy hors d'oeuvre of smoked beef tongue with sprinkled black pepper.